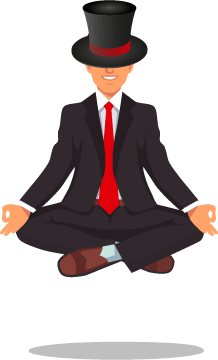 Art and technology, for a better

of your business


{ 21 years of experience }
Revolutionary websites, video and graphic design studio
Creation of websites, print ads, video editing and digital marketing in Casablanca, Morocco
Websites, e-commerce, SEO etc.
Creation of professional, modern, responsive and dynamic websites(websites manageable via a management interface without any computer knowledge), e-commerce websites, landing pages, SEO, web banners, introductory animations, e-newsletters, e-mailings, online CRM etc.
Creation of visual identity etc.
Creation of logos/mascots, graphic charters, graphic design posters, flyers, leaflets, multi-page documents(catalogs, magazines etc.), product labels and packaging, brochures, POS, press announcements, invitation cards, vehicles wrapping, embroidery design, t-shirts graphic design etc.
Video editing, animations etc.
Creation of advertising videos(editing, transitions, effects etc.), creation of corporate videos, creation of explainer videos, creation of whiteboard animations, creation of introduction videos, creation of rotoscoping, creation of short cartoons, creation of sounds and sheet music etc.
Attract traffic using digital marketing
Thanks to an intelligent digital marketing strategy, optimized and adapted to your budget, we will help you take the first step to establish your business in its market and attract significant traffic to your website in order to make the first sales via Facebook ads, Google ads, content marketing etc.
A little glimpse of testimonials from our customers regarding their experience with the Illusion-communication team and the quality of our services. We thank them for having been kind enough to allow us to publish this feedback.
Yeprochim - Maroc
Fabrication d'huiles et graisses
At Illusion Communication, we have found the skills to meet the expectations of our company. Having the expertise of a true professional, attentive listening, responsiveness and mastery of the budgets announced.
GoldenArchi - France
Architecture agency
Our team is very happy with the result of our collaboration with Illusion communication. We have found a partner who perfectly meets our needs and expectations for the sustainable development of our company. Thank you for your professionalism and your kindness.
SantaMonica - Morocco
Lounge restaurant
Working with the Illusion communication team is a real pleasure. They are super responsive, competitive in terms of price and the service is more than excellent, I highly recommend. A big thank you to the whole team.
Gusto Concept - France
Food industry
We have been collaborating with Illusion communication for seven years now and from the first project, we were immediately charmed by their professionalism and by the search for the most suitable solution for our company.
Mogador - Germany
Cosmetic
We are very pleased with our collaboration with the Illusion communication team. Through his professionalism and expertise, it was able to advise us and offer us the appropriate and personalized options to carry out our various projects.
LDS - Morocco
Solar energy equipment
We appreciated their attention to detail and their keen attention to helping us and answering our many questions at any time of the day and week. We also appreciated their responsiveness and professionalism. A big thank you.
These website packs are only examples of predefined specifications. You can therefore add or remove options to adapt them to your needs and budget that you want to devote to carrying out this project of creating your future website.
If you find cheaper with the same price/quality ratio elsewhere, we will refund the difference.
The language of colors is very similar to body language. We all have an internal detector that detects and interprets the colors around us almost automatically and without us even noticing it or knowing it consciously. Because the...
Read more »
If you are not sure what this means, or how it can be useful for your website, fasten your seat belt to start this little guided tour with us which will, we hope, help you see clear and relatively well understand its importance and...
Read more »